Subscription
Shipping Address
Order Date

This subscription's skin care system will get replaced.

${ address.name }




${ address.products }

${ displaySubscriptionName(address) }




${ displayProducts(address) }

${ displayAddress(address) }
${ formatDate(address.scheduleDate) }

${ address.name ? address.name : displaySubscriptionName(address)}
${ address.products }
${ displayProducts(address) }
Shipping Address
${ displayAddress(address) }
Delivery Date
${ formatDate(address.scheduleDate) }
This subscription's skin care system will get replaced.
Sexy Stubble: How to Have a Perfect 5 O'Clock Shadow
Effortlessly cool and casual, the 5 o'clock shadow beard style is the hallmark of any well-groomed guy. Learn how to create and maintain the three-day stubble to achieve a chiseled appearance.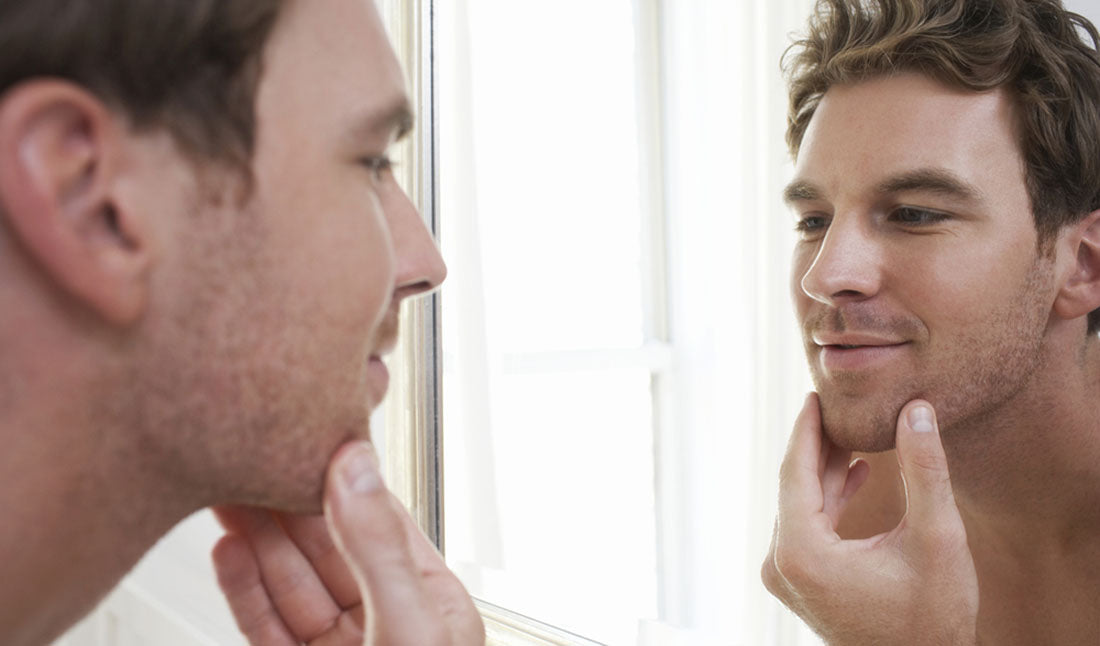 From Ryan Reynolds to George Clooney, some of the most well-groomed guys in Hollywood have donned the 5 o'clock shadow beard style. Simple, sexy and ideal for nearly any face shape, it's easy to see why this popular facial hair style has become the go-to look for guys everywhere. If you've always wanted to have a hint of stubble, but didn't know how to get it, you've come to the right place.
To achieve this effortlessly cool look, here are several things you need to know about having the perfect 5 o'clock shadow:
Although 5 o'clock shadow may look effortless, it requires regular upkeep to avoid appearing too sloppy.
Most guys will need to wait 2-3 days to grow out their stubble to a workable length.
Keeping the skin underneath your facial hair healthy is essential to pulling off effortlessly sexy stubble.
Equip Yourself with the Right Tools
Before you can rock the perfect 5 o'clock shadow, you first need to equip yourself with the proper tools. Here are the three basic items you'll need to achieve and maintain sexy stubble:
Electric Clippers: Once you have some stubble to speak of, electric clippers will help you keep it maintained. Be sure to get clippers that come with various attachments to achieve your desired level of stubble.
Safety Razor: While clippers may be key to achieving a sexy jawline, you still need a razor to tidy up the neck area. You may want to use a safety razor for this area, given its numerous challenges. According to a 2012 review published in the British Journal of Dermatology, the neck area is particularly difficult because the skin is rougher and hair grows in multiple directions (see claim: "Skin properties…exacerbate the problem with, for example, greater skin roughness…")
Daily Facial Moisturizer: It doesn't matter how sexy your stubble is if the skin underneath is dry and irritated. To keep skin hydrated and healthy, apply a daily facial moisturizer packed with nourishing ingredients such as Plantain Extract, which can soothe inflamed skin and help heal micro-cuts caused by shaving.
Allow Stubble to Grow
When starting from scratch (i.e., clean-shaven), all you need to do is wait for your stubble grow out. How long will it take, exactly?
In a 2016 study published in International Journal of Cosmetic Science, researchers noted that beard hairs grow an average 0.27 mm per day (see claim: "Beard hairs grow at an average rate of around 0.27 mm day.") At this rate, most guys can achieve decent stubble within 36 hours.
Keep in mind though that everyone's beard hair grows at a different pace. You may find that your stubble grows much faster or slower.
TRY MEN'S SKIN CARE
Trim the Neckline
While you're waiting for stubble to grow, you can start focusing on your neckline. A neckbeard is never a sexy look, especially when you're pairing it with the somewhat rebellious 5 o'clock shadow style.
To trim up your neckline, take a lukewarm shower to soften up the hairs and follow your regular skin care routine. Step out of the shower and prep the neckline with pre-shave oil and shave cream to minimize pesky razor bumps and ingrown hairs.
Do a typical wet shave routine on your neck using your safety razor. Everything below the neckline should be clean-shaven.
Create Your Stubble
Once you have stubble, take your trimmer and set it to 1/8 inch to start. You can always adjust it later if the length is set too high.
Begin by trimming the edges of your stubble. This will help blend in your neckline and jawline so that your stubble appears natural and effortless.
Trim your beard hair both against the grain and with the grain. This will help you achieve an even look throughout.
Take the skin care quiz
Maintain Your Stubble
Once you achieve your desired stubble length, the work isn't over yet. Maintaining the 5 o'clock shadow look can be a real challenge for some guys.
To maintain your stubble, repeat the same process you did when you first created your stubble every 2-3 days. Once you get a sense for how fast your beard hair grows back, you can play around with different lengths to find a style that works best for you.
Also, don't forget to clean up the neckline as needed. Finish up with your daily moisturizer to seal in moisture and protect your skin.
Keeping Your Stubble and Skin Healthy
When executed correctly, the designer stubble look is the hallmark of any well-groomed guy. Every guy who dons the 5 o'clock shadow style knows that it takes patience and precision to maintain.
Also, keep in mind that the skin underneath will still be visible. Establishing a regular skin care routine is key to pulling off 5 o'clock shadow without embarrassing beard acne or ingrown hairs. A daily wash, regular exfoliation and moisturization will go a long way in keeping your 5 o'clock shadow sexy and defined.
---