Subscription
Shipping Address
Order Date

This subscription's skin care system will get replaced.

${ address.name }




${ address.products }

${ displaySubscriptionName(address) }




${ displayProducts(address) }

${ displayAddress(address) }
${ formatDate(address.scheduleDate) }

${ address.name ? address.name : displaySubscriptionName(address)}
${ address.products }
${ displayProducts(address) }
Shipping Address
${ displayAddress(address) }
Delivery Date
${ formatDate(address.scheduleDate) }
This subscription's skin care system will get replaced.
6 Ways to Get Thicker Hair for Men
Wish you had a thick, healthy head of hair to drive the ladies wild? Learn how to get thicker hair for men with these tips.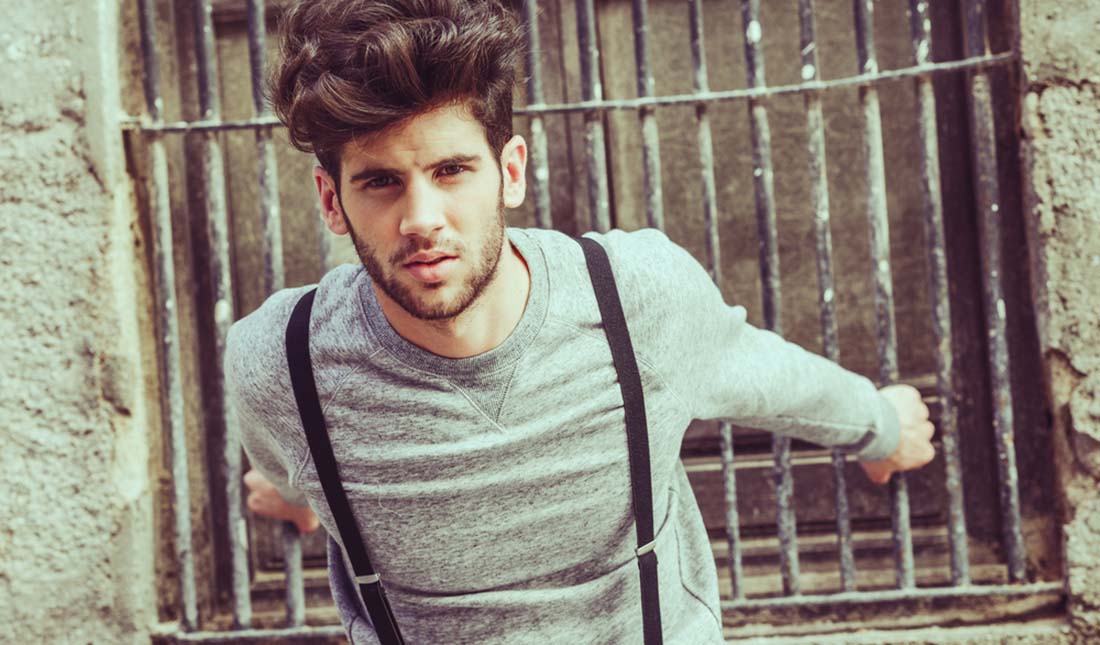 There is no despair like looking in the mirror and noticing that your hair is slightly thinner than it was the day before.
It's an awful feeling.
And sadly, most guys will experience it sooner or later.
Which brings us to this post: How to get thicker hair for men.
You want thicker, healthier hair, and we want that for you.
But we're also not going to lie to you, either.
The truth is that there is nothing you can do to change the actual texture of your hair follicles.
However, there are things you can do to make your hair healthier and appear thicker.
Don't waste your time or money on products that take advantage of your desperation.
If you really want to know how to get thicker hair for men, consider this guide your North Star.
Before we dive in, here are three things you should know to get thick hair:
The right haircut for thinning hair can make strands appear thicker.
Volumizing hair products for men can give the illusion of thicker hair.
The most effective way to boost hair thickness is by living well.
Want to have thick, voluptuous hair? Here's a few tips to pump up the volume on your thin, deflated locks.
1. Start with a Haircut
We know, it seems counterintuitive, doesn't it?
But believe it or not, paying a visit to your barber can actually make your hair look thicker.
The key is to get the right haircut for thinning hair.
If your hairline is receding, ask your barber to trim your sides and leave the length longer on top.
This will give your thinning hair the illusion of thickness.
TRY MEN'S SKIN CARE
2. Get the Vitamins You Need
If your hair is thinning, taking hair vitamins probably won't save your receding hairline.
However, some studies have shown that taking supplements can improve hair growth and thickness in guys who are vitamin-deficient.
According to a 2017 study published in Indian Dermatology Online Journal, men with alopecia areata (a common form of hair loss) had lower levels of vitamin D compared to healthy subjects (see claim: "AA patients have lower levels of 25-hydroxy vitamin D than healthy subjects.")
Most people can get their daily vitamins by eating a balanced diet.
If you think you have a vitamin D deficiency, see a doctor before you start taking a supplement.
3. Stock Up on Volumizing Products
If you want to know how to get thick hair for men fast, here's the real secret: volumizing hair products.
The best volumizing hair products for men will lift your hair at the root, giving the illusion of thickness.
Start by picking up a sea salt spray, which you can use as a pre-styler for your other hair products.
For example, let's say that you're styling your hair with pomade.
You'd spritz some sea salt spray to your damp hair before adding the pomade to give hair volume and texture.
If you want strong hold and volume, reach for a hair mousse.
Mousse will pump up your volume at the root while locking in your 'do.
4. Use a Thickening Shampoo
Like taking vitamins for hair loss, using a thickening shampoo is a bit of a mixed bag.
You can try using a shampoo that's formulated for thin hair, but it will only work to an extent.
Shampoos for thin and fine hair can fake the appearance of thin hair by plumping up the strand, which is better than nothing.
Since hair is mostly made up of a protein called keratin, your best bet may be a keratin-based shampoo.
Although keratin won't make your hair magically grow, it can make hair appear healthier and therefore thicker.
In a 2013 study published in BMC Biotechnology, researchers found that the active ingredients in keratin could increase hair hydration and improve the softness of hair (see claim: The keratin peptides increased the hydration of hair fiber and scanning electron microscopy analysis showed sealed cuticles in the fibers treated with the hydrolysates…")
TAKE THE SKIN CARE QUIZ
5. Be Healthy
Dull, lifeless hair can be triggered by smoking, poor sleep, stress and similar health issues.
The solution?
Commit to being healthier.
Ditch the cigarettes, make time for exercise and focus on getting quality sleep each night.
Consider picking up meditation to help lower your stress.
Not only will you see an improvement in your hair, you'll probably reap other benefits such as clear skin and a stabilized mood.
6. Give Your Scalp Some TLC
A healthy scalp is key to healthier, thicker hair.
First things first: Avoid over-washing your hair.
Washing your hair too much can strip the scalp's natural oils that protect and moisturize your hair.
Another way you can boost scalp health is by exfoliating your scalp once a week.
If you use an exfoliating scrub on your skin, it's basically the same concept.
Exfoliation will help remove buildup from the scalp that can stunt hair growth.
The Takeaway
A lot of companies will say they know how to get thicker hair for men and then rattle off solutions that aren't based in fact.
Sure, you can try taking hair vitamins and coating your strands in avocado oil, but they're not guaranteed to work.
If taking a pill were the solution to thicker hair, every guy on the planet would be taking them.
No, the most effective way to get thicker, voluptuous hair is by living a healthy lifestyle.
That, along with making peace with your genetics.

References
Bakry, Ola Ahmed et al. "Serum Vitamin D in patients with alopecia areata." Indian dermatology online journal vol. 7,5 (2016): 371-377.
Villa, Ana Lúcia Vazquez et al. "Feather keratin hydrolysates obtained from microbial keratinases: effect on hair fiber." BMC biotechnology vol. 13 15. 18 Feb. 2013.
---
// © Copyright 2023 Tiege Hanley