Subscription
Shipping Address
Order Date

This subscription's skin care system will get replaced.

${ address.name }




${ address.products }

${ displaySubscriptionName(address) }




${ displayProducts(address) }

${ displayAddress(address) }
${ formatDate(address.scheduleDate) }

${ address.name ? address.name : displaySubscriptionName(address)}
${ address.products }
${ displayProducts(address) }
Shipping Address
${ displayAddress(address) }
Delivery Date
${ formatDate(address.scheduleDate) }
This subscription's skin care system will get replaced.
Advice for Guys—What to Wear to a Concert
Can't decide what to wear to a concert? Check out these no-fail concert outfits for men that will make your outing a lot more fun.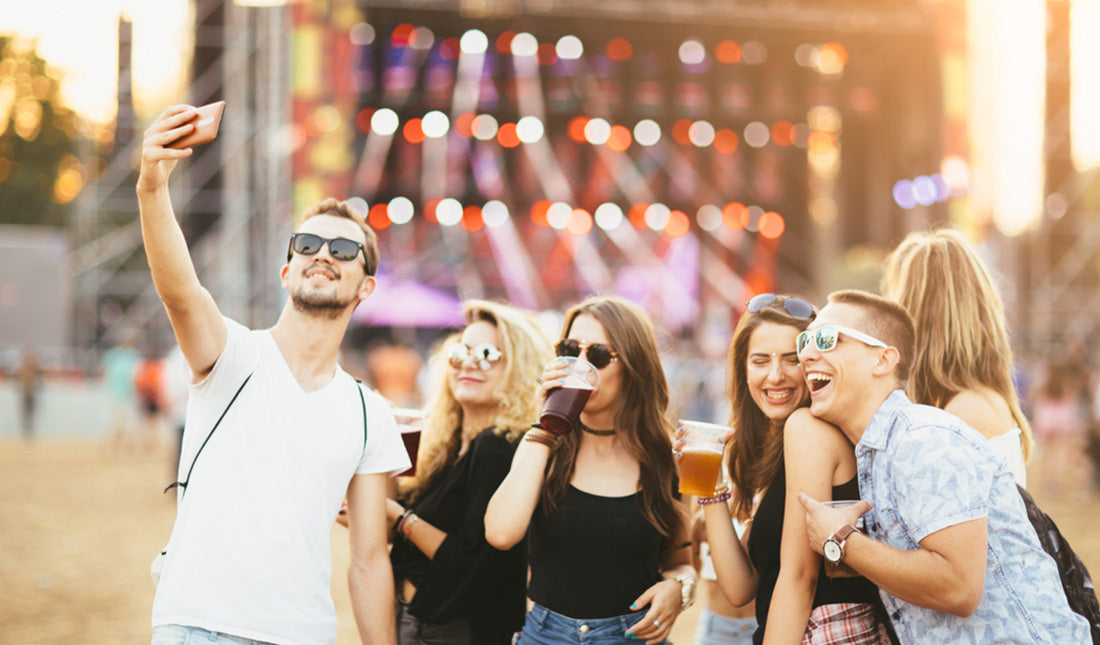 Whether you're hitting up a heavy metal show with your friends or going to a pop concert with your girlfriend, you need to dress the part. You can't just show up wearing something you threw on at the last minute or whatever you wore for work that day.
The best concert outfits for men strike the perfect balance between comfort and style. If you're not sure how to achieve this delicate balance, don't worry—we've got you.
Before we dive in, here are three things you need to know about dressing for a concert:
Dress for the venue and the music genre, but don't be afraid to showcase your personal style
Skip the band tee to avoid looking like a groupie
Wear comfortable shoes, ear protection and sunscreen (for outdoor concerts)
Although we can't pick an outfit for you, we can provide some helpful advice on what to wear to a concert. Without further ado, here are a few tips to help you nail the cool, casual and comfortable look.
Dress for the Music Genre
Though it may go without saying, be sure to dress for the venue and the music genre. If you show up to a heavy metal concert wearing a bright neon shirt, you're bound to get some weird looks.
Every music genre has their own distinct style. However, don't be afraid to deviate a little from convention. While you don't want to stick out like a sore thumb at a concert, you also don't want to blend in too much.
GOT WRINKLES?
Skip the Band Tee
There is an ongoing debate about whether or not it's acceptable to wear a band's merch to their concert. This is because wearing a band shirt and other band merch can make you look like a groupie.
People will naturally assume you like the band because, obviously, you're at their concert. Rather than dress head to toe in their stuff, try to stand out (in a good way) by rocking your own style.
Bring Ear Protection
Concert-goers can scoff all they want at wearing ear protection, but the simple fact is that hearing damage is a serious risk at concerts and music festivals. Concerts can exceed 100 decibels, which is well above the 65 decibels that we experience during normal conversation.
Moreover, bringing ear plugs to the concert can make all the difference. In a 2015 study published in JAMA Otolaryngology, researchers recruited 51 participants to attend a concert and asked half of them to wear ear plugs.
Their results showed—unsurprisingly—that ear plugs were extremely effective in preventing temporary hearing loss caused by the concert (see claim: "A TTS over frequencies at 3 and 4 kHz after exposure was seen in 4 of 50 ears (8%) in the earplug group compared with 22 of 52 ears (42%) in the unprotected group (P < .001).")
Choose Your Footwear Carefully
One of the biggest fashion mistakes a guy can make at a concert? Wearing the wrong shoes.
Depending on the venue, you might be on your feet for the entirety of the show. As much as you might want to wear your espadrilles to a summer music festival, they aren't the best in terms of arch support.
Similarly, avoid wearing white footwear of any kind. You'll just end up coming home with dirty sneakers with stains that are impossible to get out.
Stick to wearing dark sneakers (or sturdy boots, if you're going to be moshing) with a comfortable arch. If you tend to sweat excessively, wearing moisture-wicking socks is also a must.
Protect Yourself from the Elements
If you're heading to an outdoor concert, keep the weather in mind. If the weather is questionable, bring a drawstring bag that you can stuff a stylish windbreaker into just in case Mother Nature gets moody.
For outdoor concerts and music festivals, remember to pack sun protection and make sure that you know how to apply sunscreen properly. According to the Skin Cancer Foundation, you should reapply sunscreen every two hours to protect your skin from UV rays.
Keep in mind that not all sunscreens are created equal. If you want to avoid the stereotypical white nose painted on with sunscreen, pick up a men's daily moisturizer with SPF for your face and use a sun stick for the rest of your body.
Take the skin care quiz
Don't Wear Your Best Clothes
When deciding what to wear to a concert, resist the urge to wear your expensive jacket or best pair of denim. While you no doubt want to look stylish, you should also keep in mind that your best clothes can easily get ruined by spilled drinks, grass stains and enthusiastic music fans.
Save your finest duds for date nights with your girl and, instead, wear something that you wouldn't completely mind if it got dirty beyond repair. If someone spills their drink on you, it will be much easier to shrug it off and keep jamming to the music.
Final Thoughts
Dressing for a concert doesn't need to be complicated. All you need to do is choose something practical while keeping the music genre and the weather in mind.
While you might get home late, remember to complete your nighttime skin care routine. Your skin will thank you for it in the morning.

References
Effectiveness of Earplugs in Preventing Recreational Noise–Induced Hearing Loss: A Randomized Clinical Trial | Otolaryngology | JAMA Otolaryngology–Head & Neck Surgery | JAMA Network. Accessed 1 Oct. 2019.

"Sunscreen." The Skin Cancer Foundation, Accessed 1 Oct. 2019.
---