Subscription
Shipping Address
Order Date

This subscription's skin care system will get replaced.

${ address.name }




${ address.products }

${ displaySubscriptionName(address) }




${ displayProducts(address) }

${ displayAddress(address) }
${ formatDate(address.scheduleDate) }

${ address.name ? address.name : displaySubscriptionName(address)}
${ address.products }
${ displayProducts(address) }
Shipping Address
${ displayAddress(address) }
Delivery Date
${ formatDate(address.scheduleDate) }
This subscription's skin care system will get replaced.
How to Get Rid of Acne on Your Chest
Chest acne can be painful when left untreated. Learn how to get rid of acne on your chest by following these simple and helpful methods.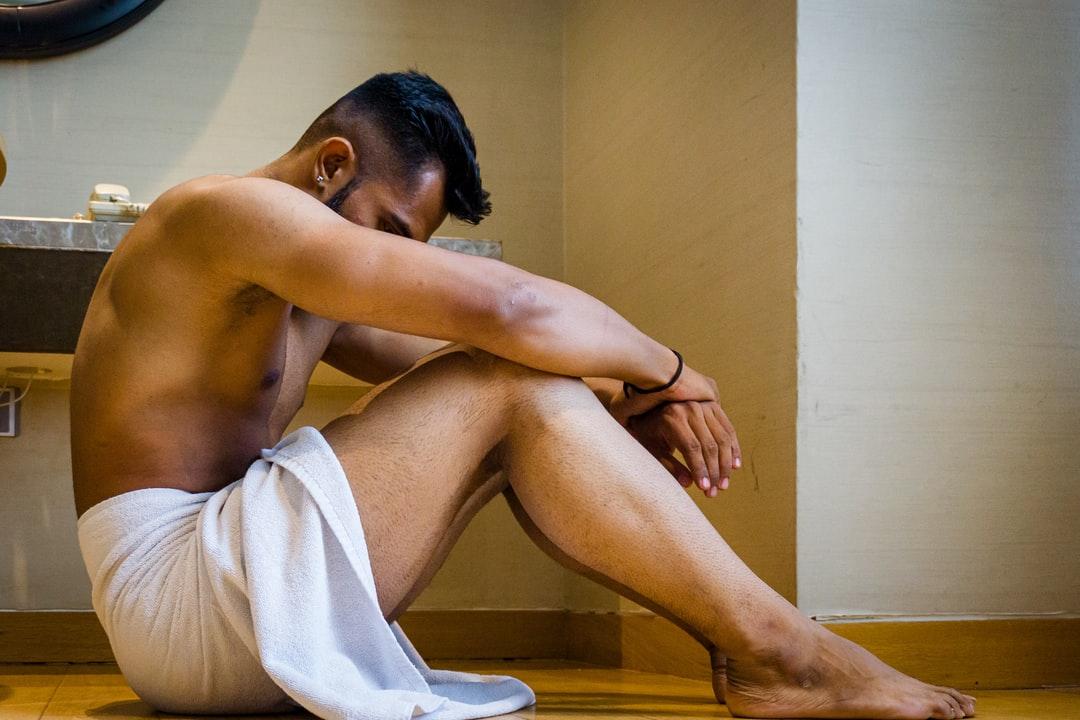 Acne is most known for causing pimples on your face, but the truth is, acne can appear on any body part. There are many reasons why you might have bad acne, including stress and diet. However, poor-quality skin care products can also be a major contributor to chest acne.
Acne breakouts happen when dead skin, dirt, dried sweat, and body oils clog your pores. Sweat and oils are particularly irritating on body parts that are usually covered by clothing, like your chest. If you work out or spend time outdoors on a hot day, your sweat glands will produce extra sweat, which can exacerbate chest acne.
The good news is, it's easy to develop a chest acne treatment that works with your lifestyle. Even better, you can take steps to prevent chest acne from developing in the first place. Learn more about how to get rid of acne on your chest and the skin care products that will help you maintain healthy skin.
Tips for How To Get Rid of Acne on Your Chest
Some pimple treatments work overnight, but most acne treatments work best when they are regularly performed over a long period of time. You don't need to spend hundreds of dollars on a fancy skin cleanser or cut all junk food out of your diet to fight pimple breakouts on your chest. You just need to follow these four tips.
1. Shower Regularly Using Body Wash With Acne-Fighting Ingredients
You don't need to be a dermatologist to know that regular showers make your skin feel and look better. Soap and water can remove dirt and most bacteria from your skin, but if your body wash doesn't contain acne-fighting ingredients, it won't fix your chest acne.
Avoid harsh soaps; instead use a body wash with natural ingredients. Eucalyptus oil and willow bark extract are good choices. Eucalyptus oil fights bacteria without drying out your skin. Willow bark reduces the inflammation caused by severe acne. Using products with these ingredients will reduce your chest acne and, as a bonus, make you smell amazing.
2. Exfoliate With Gentle Scrubs To Shed Dead Skin Cells
In addition to regular body wash, you should use a gentle exfoliating cleanser in your shower routine. Exfoliating scrubs remove dead skin cells from the top layer of your skin. Scrub using circular motions on your chest, just like you would when exfoliating your face.
You may be tempted to use harsh scrubs to get rid of your chest acne faster. However, harsh scrubs will dry out your skin. If your skin gets too dry, your oil glands will compensate by making more oil, which can make your skin condition even worse. It's better to use a gentle exfoliating scrub once or twice a day on your chest.
3. Apply Counter Acne Creams for Spot Treatment
If you have severe chest acne, try applying a topical acne cream to each individual pimple. Some people use oral medications like Accutane as a chest acne treatment, but the evidence supporting those medications is mixed. Luckily, there are many good alternatives to Accutane. 
Use acne creams containing salicylic acid and benzoyl peroxide. Salicylic acid exfoliates your skin and benzoyl peroxide fights bacteria. After washing your chest with body wash and water, dry off, then apply your acne cream as a spot treatment. Acne medications may dry out the top layer of your skin, so you should apply lotions to your chest to keep your skin hydrated.
4. Wear Loose Clothing To Prevent Clogged Pores and Clogged Hair Follicles
Tight clothing causes chest acne by trapping pore-clogging sweat and oils close to your skin. The friction of fabric against your skin also increases irritation. Your hair follicles may become clogged as well, which is a particular issue if you have a hairy chest.
Stop chest acne by wearing loose clothing, especially if you exercise a lot. Anything that makes you sweat makes your pores more likely to clog up. 
Try Our Exfoliating Bar Soap
Manage Pesky Pimples With Quality Skin Care Products
Knowing how to get rid of chest acne is the first step to reclaiming your skin. No matter how severe your acne is, you can defeat it with a good skin care routine and quality skin care products.
Check out Tiege Hanley's line of men's skin care products to find refreshing skin cleansers, exfoliating scrubs, acne medications, and more. All of Tiege Hanley's products are easy to use and tailored specifically for men. Overcome your pesky chest pimples and enjoy your acne-free skin.
---
// © Copyright 2023 Tiege Hanley