Subscription
Shipping Address
Order Date

This subscription's skin care system will get replaced.

${ address.name }




${ address.products }

${ displaySubscriptionName(address) }




${ displayProducts(address) }

${ displayAddress(address) }
${ formatDate(address.scheduleDate) }

${ address.name ? address.name : displaySubscriptionName(address)}
${ address.products }
${ displayProducts(address) }
Shipping Address
${ displayAddress(address) }
Delivery Date
${ formatDate(address.scheduleDate) }
This subscription's skin care system will get replaced.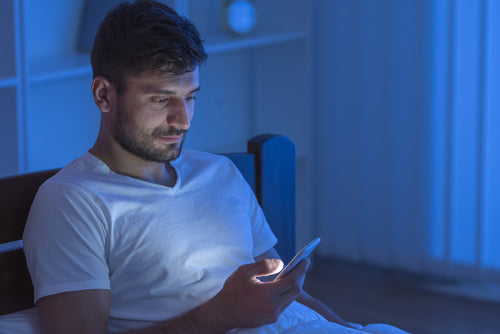 Does blue light pose a threat to your skin? We break down what you should know about the effects of blue light on skin.
Read More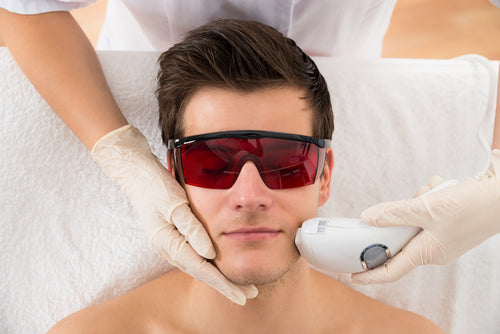 Is acne light therapy the long-awaited answer for acne-sufferers? We break down the pros and cons of this acne treatment.
Read More
Men have larger facial pores and produce more oil, which can lead to breakouts. We show you how to reduce the size of your pores and achieve a smooth, handsome complexion.
Read More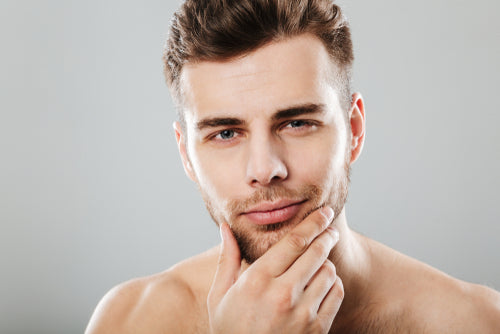 Gentlemen, it's time to say goodbye to dry, flaky skin. We show you how to get a smooth, handsome face in just four steps.
Read More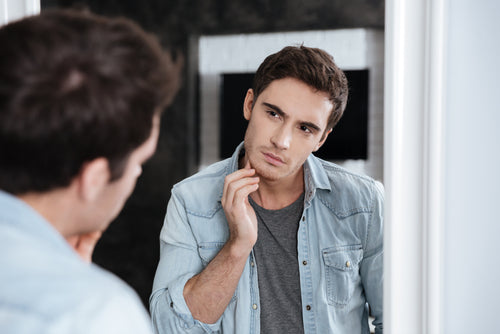 Gentlemen, are these acne myths keeping you from achieving better skin? We debunk the biggest acne myths to help you sort fact from fiction.
Read More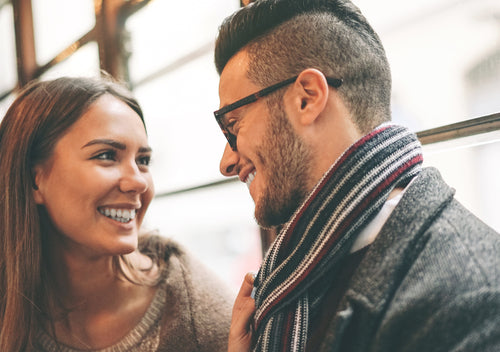 Want to make yourself more attractive to women? Find out which characteristics and features women find magnetic.
Read More
Popular Articles
We're all busy guys trying to juggle work, gym and family time. If you're ready to manage your acne like a boss, we've got an easy solution to keep your skin blemish-free.
Read More
Exfoliation plays an essential role in every man's skin care regimen, but overdoing it can have serious consequences. Learn about the dangers of over-exfoliation and how to exfoliate the right way.
Read More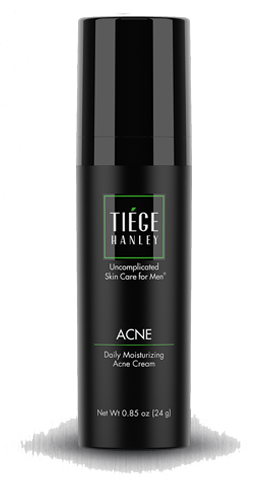 The ideal acne cream for men is packed with powerful ingredients that are formulated specifically for a man's skin. Tiege Hanley explains the formulation of our acne cream for men and its skin care benefits.
Read More
Gentlemen, there are better ways to scrub off dead skin cells than using an old washcloth. Find out why you should ditch the rag for good and reap the benefits of a men's exfoliating scrub instead.
Read More
Acne-prone skin is a term that's tossed around a lot in the skin care industry, but what does it mean? Here, we uncovers the truth about acne-prone skin.
Read More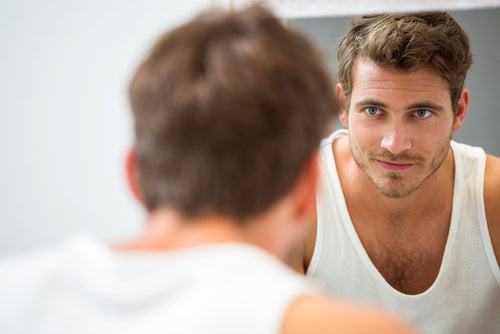 Nothing ages a man like the skin around his eyes. Find out the common signs of aging around the eyes and how a powerful anti-aging cream like Tiege Hanley's EYES can fix them!
Read More