Subscription
Shipping Address
Order Date

This subscription's skin care system will get replaced.

${ address.name }




${ address.products }

${ displaySubscriptionName(address) }




${ displayProducts(address) }

${ displayAddress(address) }
${ formatDate(address.scheduleDate) }

${ address.name ? address.name : displaySubscriptionName(address)}
${ address.products }
${ displayProducts(address) }
Shipping Address
${ displayAddress(address) }
Delivery Date
${ formatDate(address.scheduleDate) }
This subscription's skin care system will get replaced.
Acne Around the Mouth: How it's Caused & How You Can Prevent & Treat It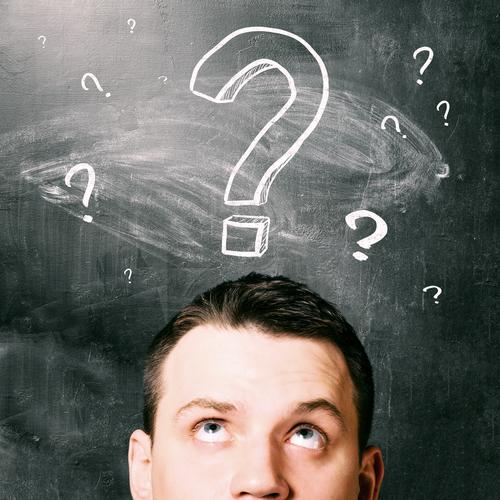 Nobody likes acne around the mouth, but it's one of those annoying skin conditions that plagues most people at some point in their lives.
One of the areas most prone to flare-ups is the skin around the mouth, chin and jawline.
There are multiple causes of this form of acne, and the best way to deal with it is to prevent it, but you can only do that if you know what's causing it in the first place.
Let's get into some of the causes of acne around the mouth and discuss a few ways that you can kick the mouth breakouts to the curb once and for all.
For starters, here are three things to know:
Hormone imbalances are a common cause of acne around the mouth. If you suspect a hormone imbalance, consider scheduling an appointment for blood testing.
Certain cosmetics like lip balm, toothpaste, shaving cream or aftershave contain ingredients that may irritate the skin, clog pores and promote the formation of acne.
While you can't manage every little detail in your life, you can help maintain clear skin by purchasing quality products developed to work together as a system and used as part of a daily routine.
GOT ACNE?
Hormones and Acne
Fluctuating hormones may be the culprit behind your acne around the mouth.
During puberty, hormone levels surge to mature the body. As a result of the higher hormone levels, we get hormonal acne.
Hormonal acne is typically tied to puberty, but hormonal imbalances are a cause of acne in adulthood as well.
According to a 2011 study published in Dermato Endocrinology, a rise in androgens (male hormones which are present in both men and women) has been linked to greater sebaceous gland activity (see claim: …"there is an association between local overproduction of active androgens and acne.") and an increase in the size of the sebaceous glands themselves.
The increased sebum that these glands produce results in oily skin.
That excess oil can clog the pores and feed acne-producing bacteria, resulting in hormonal acne.
Hormonal Acne in Men
Acne isn't just for teenagers. Guys who have long since broken into adulthood often still struggle with hormonal acne due to the high levels of male hormones, such as testosterone, which trigger excess oil production and result in breakouts--like those around your mouth.
A guy's hormone levels can rise and fall throughout the day.
Additionally, factors such as stress and diet can influence hormones and potentially trigger acne breakouts.
Hormonal Acne in Women
Adult women may also struggle with hormonal acne, particularly around their menstrual cycle or during pregnancy.
In addition to rising androgen levels, fluctuations of estrogen and progesterone may trigger acne breakouts.
Dips in estrogen around the beginning of menopause is also the sneaky cause of adult acne in women.
Skin Care Products That May Cause Acne
Unsurprisingly, anything we put on our skin that could clog pores, especially oil, can lead to breakouts around the mouth.
If you put anything on your face, make sure it's made with ingredients marked non-comedogenic, meaning it won't clog pores. Fortunately, our men's skin care kit features non-comedogenic products which help avoid that.
Here are some of the biggest triggers for men:
Lip Balm — Lip balm is notorious for causing acne breakouts around the mouth. It's possible that some of the ingredients in lip balms may clog the pores and feed acne-producing bacteria.
Toothpaste — Certain brands of toothpaste may contain ingredients like sodium lauryl sulfate, which is suspected by some to cause irritation that results in acne. As part of your skin care routine, make sure to read the label on your toothpaste and avoid SLS, if you can.
Makeup — You probably don't slather on foundation or bronzer, but if you do occasionally dabble in the makeup world, be sure that you're using oil-free products that won't clog pores and lead to flare-ups.
Take the skin care quiz
Shaving and Acne
No part of your morning routine is safe from acne triggers, not even your beard trim.
Shaving-related acne occurs for a variety of reasons—skin may react to an ingredient in the shaving cream you use or may become irritated from multi-blade razors.
When you have several blades, the first ones lift the hair from the skin, while the last blades actually reach underneath the skin to sever the hair.
While this leads to an extremely close shave, it also causes razor bumps and irritates the skin.
Avoiding the multi-blade razors and going for an electric shaver or an old-fashioned single blade razor will help if your skin is sensitive to close shaving.
To prevent ingrown hairs and irritation, make sure to use an exfoliating scrub with warm water before shaving to open the pores for a smoother shave (read more here about how to use exfoliating scrub).
Like toothpaste, some aftershave products also contain sodium lauryl sulfate, so be sure to avoid these products.
Actual Tiege Hanley customer testimonial:

"Over a 3 year period, I probably spent over two grand in skin care and still had acne. I decided to reach out and request to be a part of the Tiege Hanley Acne trial and I have been blown away. After two weeks, my skin was clear. It's not the acne cream alone that cleared it up, but how all of the products work together as a whole." Kyle B., NJ.
Got Blackheads on the Lips?
While blackheads most commonly appear on the nose and chin, they can also crop up in peculiar places, such as along your lip line. These blackheads can become inflamed and turn into pustules or papules, which are far more painful and noticeable.
Treating blackheads on the lips can be tricky. Due to the thin skin on your lips, harsh treatments should be avoided. You also don't want to accidentally ingest anything you put on the blackhead.
The good news is, most of the preventative measures we recommend you take for blackheads on the lips can be applied to your whole face. Let's take a look.
Preventing Breakouts: A Solid Skin Care Regimen
The best way to prevent breakouts is to develop a good routine so that your skin is less susceptible to clogged pores.
How, though? It's all about using a high-quality men's skin care routine.
Pick products that not only clear out the deep-seated gunk, but also prevent your skin from the damages of the sun and environment.
Here's a good routine, recommended by our skin care experts:
First things first: you need to clean the slate with a good facial cleanser to clear out the pores. Before you head out the door, apply a men's moisturizer with SPF to simultaneously hydrate and protect the skin.
After a long day, make sure to use a daily face wash for sensitive skin to eliminate all that dirt and oil from your skin that clogs pores and produces acne. Be sure to wash off any products, including lip balm or toothpaste, before you head to bed, and then apply a nighttime moisturizer.
Gently and evenly distribute acne cream across all areas of your face.
Overwhelmed by the world of men's skin care products?
Companies like Tiege Hanley make your life a bit easier by delivering a system of high-quality products right to your doorstep each month.
Our products are designed to work together and they won't have adverse reactions like acne when combined.
You can use confidently and spend more time worrying about what matters in life.
References
US National Library of Medicine  
An update on the role of the sebaceous gland in the pathogenesis of acne 
Effect of allergens and irritants on levels of natural moisturizing factor and corneocyte morphology
Related Blogs:
10 Ways to Prevent Acne (That Actually Work)
How to Get Rid of Pimples on Nose
---